One of my biggest pet peeves is the fact that the marketing of Christmas seems to start earlier and earlier every year. There's ornaments for sale, Christmas lights and I even heard ads for Christmas tree farms during baseball games. While all of these things drive me crazy, there's one benefit to the early Christmas rush, beer.
I noticed the following seasonals while doing my regular grocery and everyday shopping. I am sure everyone has more than a few Christmas favorites, so hopefully this motivates you to go grab one near and dear to you.
Alaskan Smoked Porter
Anderson Valley Winter Solstice
Deschutes Jubelale
Full Sail Wassail
Lost Coast Winterbraun
Marin Brewing Hoppy Holidaze
Moylans White Christmas
Sierra Nevada Celebration
Widmer Brrr
I have yet to see Sam Smith or Anchor's holiday brews nor Lagunitas's Brown Shugga, but then again, it was 85 degress here in Santa Rosa, so we can't be in too much of a Christmas mood yet.
While I'm on the topic of winter brews, on top of seeing it in the store, I also found a package amongst the old mail from Widmer with a few bottles of Brr.  I love the packages they send me, as they always add a little something to put you in the appropriate mood.  This time it came with a festive red bow.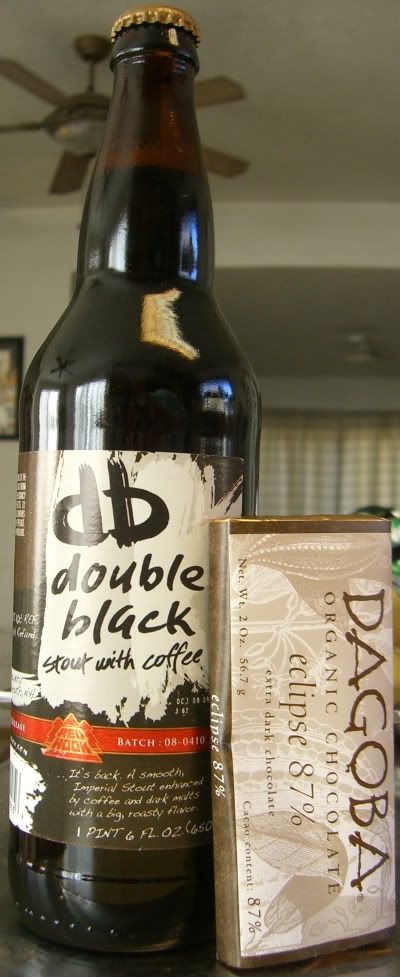 I also received a sample (this one wasn't lost) of the new Double Black Stout from Redhook.  This one was packed with a bar of chocolate, extra dark chocolate, my favorite.  I have been waiting a long time for this beer, and will be drinking this one shortly.  The fridge is bursting at the moment with beer, but this is at the top of my list of beers to drink.
Any Christmas beers that you are looking forward to?  Share your thoughts here.  Personally, I'm always on the lookout for Anchor.  If I remember correctly, I found some prior to Thanksgiving last year.