Carson Daly is a wise man.  Karma is a powerful force.  A few weeks ago, I shared my pizza bites at Russian River's brewpub with some fellow pub visitors. I wasn't going to eat them all.  During my next visit, the person next to me at the bar shared their pizza with me.  That's something small, now for something big.  A week ago I sent off some old electronics I wasn't using to a friend in Denver.  Today, Karma paid me back.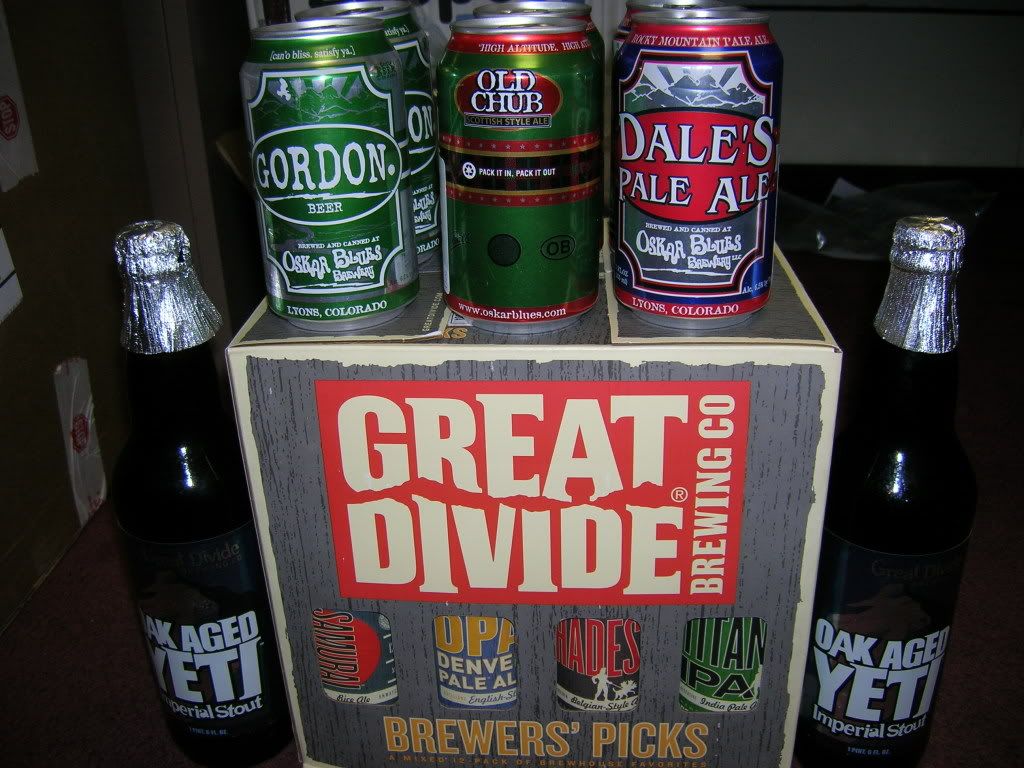 The contents of the package are as follows:
Great Divide Oak-Aged Yeti 22 oz (2)
Oskar Blues Dale's Pale Ale (2)
Oskar Blues Gordon (2)
Oskar Blues Old Chub (2)
Great Divide Titan IPA (3)
Great Divide Hades Belgian Style Ale (3)
Great Divide  Denver Pale Ale (3)
Great Divide Samurai Rice Ale (3)
Thanks to an unnamed delivery service for ignoring the clanking of glass bottles housed inside the 12-pack without padding.  Thank you for also not breaking said bottles.  My coworkers gathered around when the package arrived so I shared my bounty, a Titan IPA to the IPA lover and a Samurai to the Saporo lover.  Most of all, thanks Dave.
Expect reviews of these beers in the coming days.  I already have a fridge full of beer, but welcome more.