Listening to BBC World Service the other day, I heard an interesting interview on Business Daily. SAB Miller Chairman Graham Mackay talks about emerging markets and how the cost of beer can be charted alongside wages and how SAB Miller tries to market their products prices. While the United States is not an emerging market, craft beer an emerging sector in the alcoholic beverage business. So the question is passed to you, the craft beer drinker: How long would you work for a pint of beer?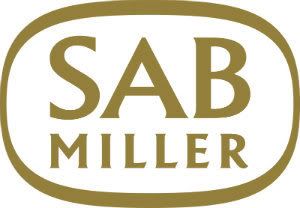 The interview with Graham Mackay can be heard on BBC's radio player by clicking this link. The interview starts at 11:50. The majority of the interview is more about world business, but is still an interesting listen.
How does this apply to an american beer drinker and the choices they make at the pub? We'll make some simple assumptions for this discussion, the first being that we all pay 12.6% in taxes (according to the Tax Foundation's numbers from 2008). I'll also look at the 30 minute mark mentioned in the interview as well as the two hour mark. We can compare this to minimum wages as well as how much you might want to earn in order to afford that beer you'd like to buy.
Wage – 30-Minute pint Price – 2-Hour Pint Price
Federal Minimum Wage ($7.75/hr) – $3.38 – $13.55
California Minimum Wage ($8/hr) – $3.50 – $13.98
Washington Minimum Wage ($9.19/hr) – $4.02 – $16.06
Five Dollar Pint ($11.44/hr) – $5.00 – $20.00
Five Dollar Bomber ($8.32/hr) – $3.64 – $14.55
Pliny the Younger ($16.48/hr) – $7.20 – $28.80
Eight Dollar Ten Ounce ($29.29/hr) – $12.80 – $51.20
Nine Dollar Six-Pack ($4.57/hr) – $2.00 – $4.00
I included a couple extra prices to use as benchmarks. Washington State has the highest minimum wage of any state and is the reason I included their numbers.
Pliny the Younger is sold at the Russian River Brewpub for $4.50 for a 10-ounce pour, a good price to be sure, but by SAB Miller's estimate, only if you're making approximately $17 an hour. An $8 10-ounce pour of your favorite rare beer really starts to push the limits for many, but still falls within the 2-hour limit of even the most frugally compensated individual. As you might suspect, beer you take home is the most affordable and attainable by these standards.
Is the 30-Minute beer a fair price to aim for? Is this something American Craft Breweries should consider as they open an emerging market in what is still effectively industrial lager country? Have we found a nice balance after years of complaining of the creeping price of craft beer?