Once a year, the family and I head into the mountains in search of fun and beer in cans. t's time for the 4th Annual CanFest in Reno at the Silver Legacy. While the closure of local Buckbean Brewing left the future of the festival in question, one brewery stepped up to champion the can. Only seems fair to shine the spotlight in their direction. This week's Beer of the Week is Mammoth Brewing's Epic IPA.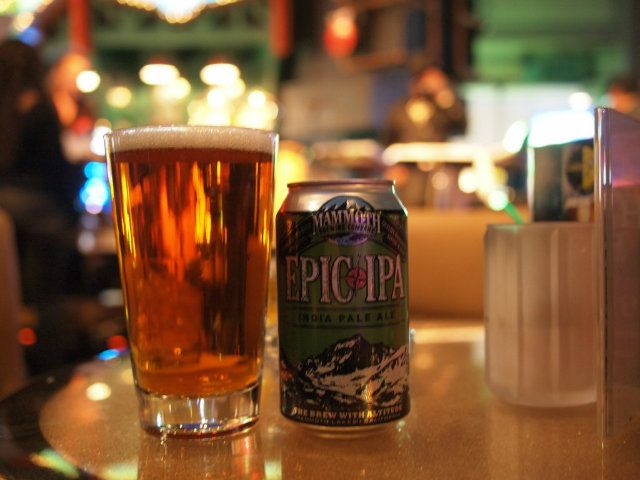 Hopped at two pounds per barrel, our IPA unites a strong malt flavor with a wonderfully intense aromatic finish. A favorite among the staff at the brewery so make sure you can get your hands on it before they do!

The Essentials

Malts: ESB, Crystal and Caramunich
Hops: Millenium and Amarillo
ABV: 6.5%
IBUs: 50
Availability: 12oz bottles and cans, 22oz and draft
Epic IPA starts with a citrusy hop aroma. The preview of this golden beer with a white head doesn't deceive you in any way. Citrusy hops lead the flavor against a light body that allows for easy sipping. A bristly bitterness is present to keep the beer balanced and keep the drinker thirsty for more.
Epic IPA is a classic American IPA. Nothing over the top but not leaving you wanting more, this is a beer that can satisfy the masses even after you've had a few.
Mammoth Brewing and their lineup of canned beers, which also includes Golden Trout Pilsner, are just the beginning of the beer selection available at CanFest. IPA to Imperial Stouts, Belgian styles to classic German pilsners, there's a little bit of everything in this increasingly popular packaging style. If in the Reno area, be sure to come see all that's available. If you can't make CanFest, still check out your favorite breweries in cans or try something new.