This week's selection is a bit of an oddity. Not necessarily seasonal and definitely not easy to come by, this beer is one that I felt people needed to know about now before they start hearing about it later. This brewery is on the rise and will definitely be something beer lovers will be talking about a lot in the future. The Beer of the Week is Tired Hands Brewing's Guillemot Nebula.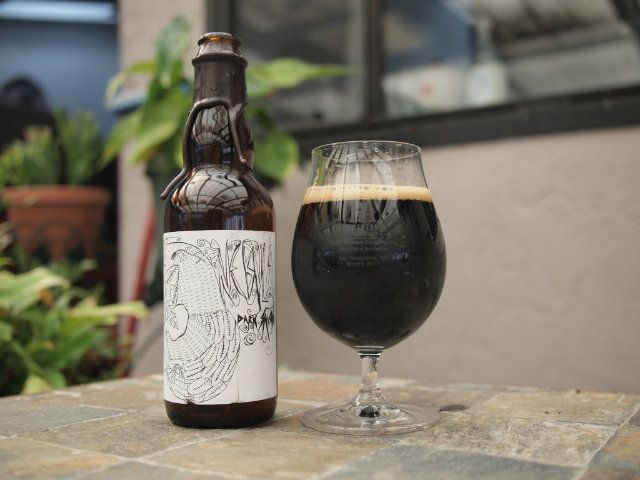 Guillemot Nebula (bottle) – Baltic Porter fermented with our Saison yeast in Jim Beam bourbon barrels and red wine barrels. Conditioned in the barrel for six months. 7.5%
The aroma is nothing but barrels, specifically the red wine barrels. Barrels, oak and a light body drive this beer towards a woody tart finish. Sweet cherry and fig flavors provide highlights against the wild flavors of the barrel. While this is a Baltic Porter base, the beer is dominated by the effects of the aging process. The lingering tartness replaces the hops in providing a cleansing effect on the palate setting you up for more.
Tired Hands Brewing is based in Ardmore, Pennsylvania, just outside of Philadelphia. They feature two general styles of beer: Belgian/French Farmhouse Ales and American Hop-Forward Ales. This two sides of the board segmentation of their brews is reminiscent of Russian River Brewing as is their use of hops to create top of the line hoppy beers that aren't marked by bitterness or off-flavors.
Look for much more news to come out of this brewery in the coming months and years as Tired Hands is poised to join some of the top small-batch brewers in the country. While distribution will likely remain isolated to their home region, an opportunity to try these beers whenever possible should not be passed up.