This weekend members of the San Francisco Brewer's Guild got together for a celebration of San Francisco brewed beer and held the Brews on the Bay festival on the S.S. Jeremiah O'Brien. Since its a weekend to celebrate San Francisco beer I wanted to put the spotlight on a San Francisco brewery. The Beer of the Week is Almanac Beer Company Extra Pale Ale.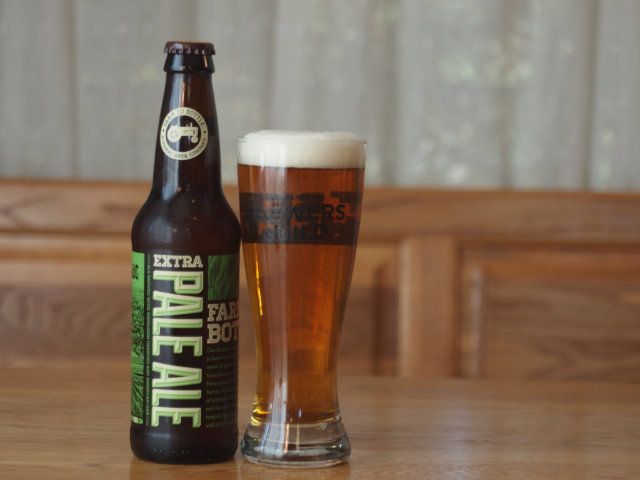 Our Belgian-style Extra Pale Ale is brewed with heaps of sweet Mandarin oranges from Blossom Bluff Farms and California two-row barley. We dry-hop with generous doses of aromatic Cascade and Columbus hops and finish the beer with a hint of lightly toasted American oak. Enjoyed best with your favorite seasonal fare.

Pairings:
This bright refreshing hop laden brew is a great paired with freshly steamed dungeness crab with clarified butter, citrus-infused desserts or Indian curries.

About the Farm:
Located in sunny Reedly California in the San Joaquin Valley, Blossom Bluff Orchards produces a huge range of fruits throughout the year.  In addition to being organic certified, the Loewen family is a member of California Clean, an organization started by Central Valley small family farmers committed to environmentally responsible farming. We use their Golden Nugget Mandarin Oranges to add a citrusy chorus to our aroma hops.
The citrusy aroma from mandarins overpowers the hops when you first pour Extra Pale Ale into the glass. The beer pours a golden amber body, crystal clear with a frothy white head that clings to the glass. Mandarin citrus hits up front and fades into the malt body. English pale notes give way to a grassy, citrusy hop finish. Notes of oak linger on the tongue as hops fade away.
Extra Pale Ale joins Honey Saison as Alamanc Beer Company's California Table Beer series. These beers, available in 4-packs, provide a sessionable option from this San Francisco brewery. Continue to look for seasonal offerings brewed with local and seasonally fresh produce. Barrel-aged sours are rumored to be on the way as well from Almanac, so there is still definitely more to come.