Labor Day made for a short week. Let's get to it.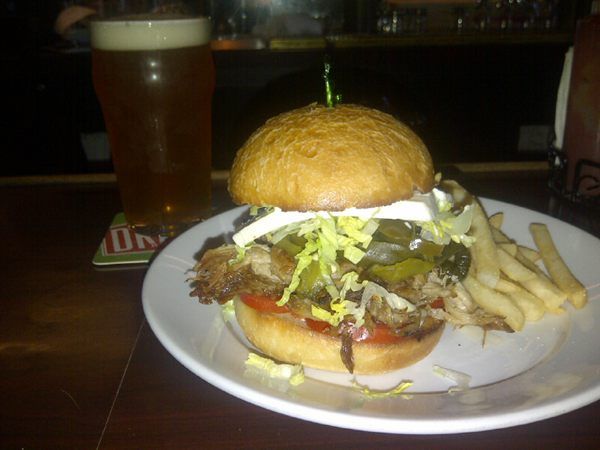 Drakes Brewing Aroma Prieta - This rare version of the Aroma Coma release features Southern Hemisphere hops. I love this IPA because it has a unique fresh green pepper aroma and flavor. Went perfectly on Thursday with Taps' special carnitas torta. If you can find it, try it. On draft in Sonoma County at Taps, Whole Foods Coddingtown and one more location to be determined.
Lagunitas Fusion X – Lagunitas likes to branch off and do specialty releases on occasion under the Fusion label. Numbers 8-10 were brewed by homebrewers who won Lagunitas sponsored competitions. #10 was an imperial white IPA brewed with the house IPA yeast. Like Little Sumpin' Sumpin' but more hop driven and with a bit more of a kick. Tasty.
High Water Brewing No Boundary IPA – This beer has been around for some time, but it's disappearing quickly. A Belgian IPA with lemon verbeena and southern hemisphere hops, the idea is that this beer is not constrained by styles. Find it on tap while you can at Heritage Public House. Bottles have been spotted at retail outlets.
Brewed For Thought Contest – Win a free canvas print of your favorite Brewed For Thought photo. Follow the link above and comment on the post.
Weekend events – Come say hello this weekend at the Soroptomists' Beer in the Plaza in Healdsburg. Fun, family friendly event and the only festival where Healdsburg Beer Co pours beer.